Finca at Night
In the evening, the gardens are discretely lit up to create the most romantic atmosphere.
Sounds of Nature
Spending time outdoors in a warm climate lifts your mood and morale. Enjoy the full night sky in one of the more secluded places of Finca Al Limón. All you hear are the crickets in the trees or a few frogs in the pond.
On some nights the distant sound of a party draws you back to your loved ones dancing the night away by the Caña stage.
—
Parties
Our huge cane stage is multi-purpose.
It can be enjoyed as a serene yoga studio before breakfast, host magic shows for children's parties, guest appearances at charitable events, or be the perfect setting for a wedding ceremony.
At night it can be metamorphosed into a fully operational, with light & sound equipped venue for live bands,  or almost any other form of entertainment.
—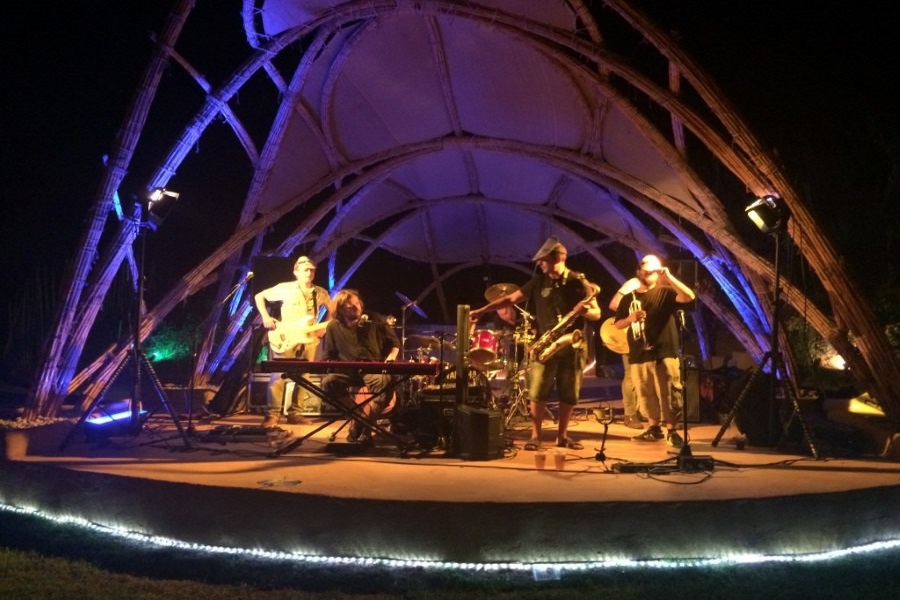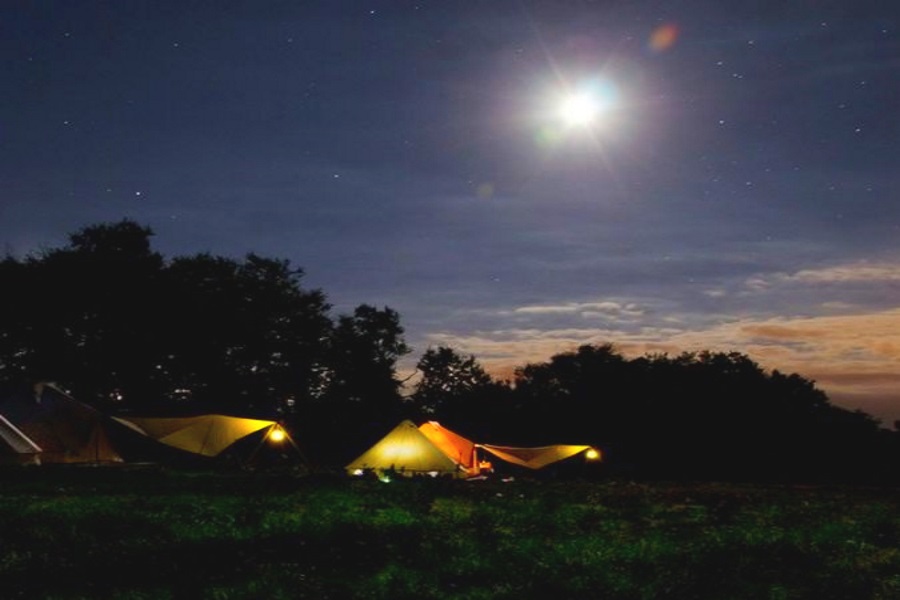 Romance Is in The Air
In such peaceful settings, romance is just around the corner.
Some of our guests have actually proposed right here, under the full moon, during their magical holidays and subsequently returned to Al Limón Ecolodge to celebrate their wedding!
—
Jacuzzi Under the Stars
Sitting in a hot tub has many health benefits:
Improves sleep
Reduces stress, anxiety,  and chronic pain
Lowers blood sugar and blood pressure
Promotes healthier, younger looking skin
Eases migraines and tension headaches
—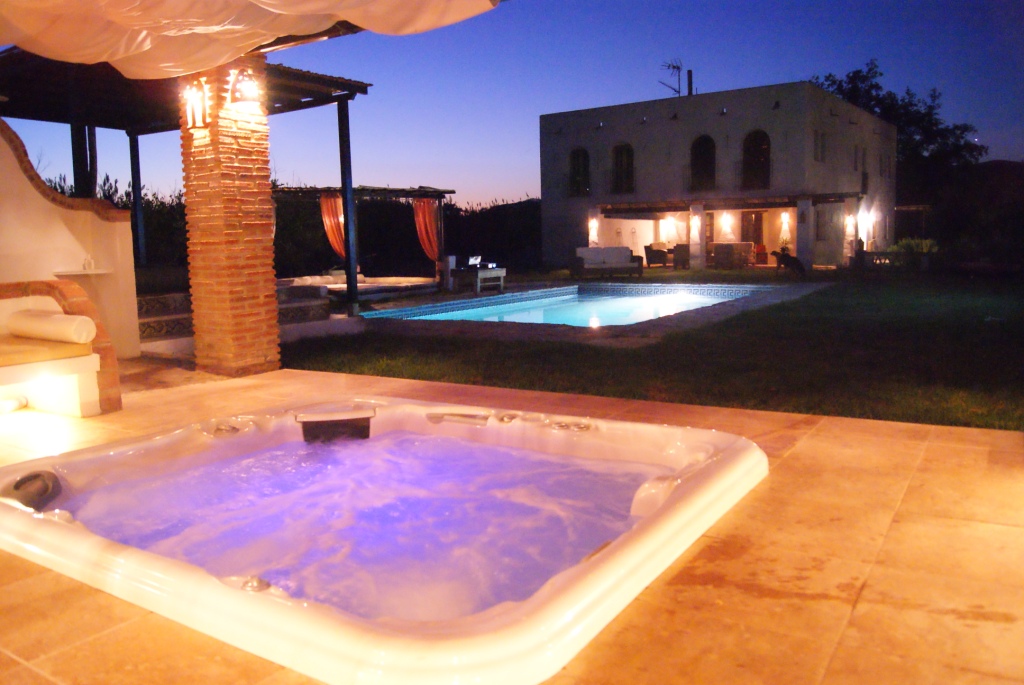 Outdoor Cinema
Our giant outdoor cinema screen is a popular feature for those who like to watch football and movies in a new, different environment.
Even slideshows and videos of recent family trips can be shared in this grandiose way and make you feel like a star.
—