Beaches and Restaurants
Links and directions to the best (tried and tested) beaches and restaurants in the vicinity.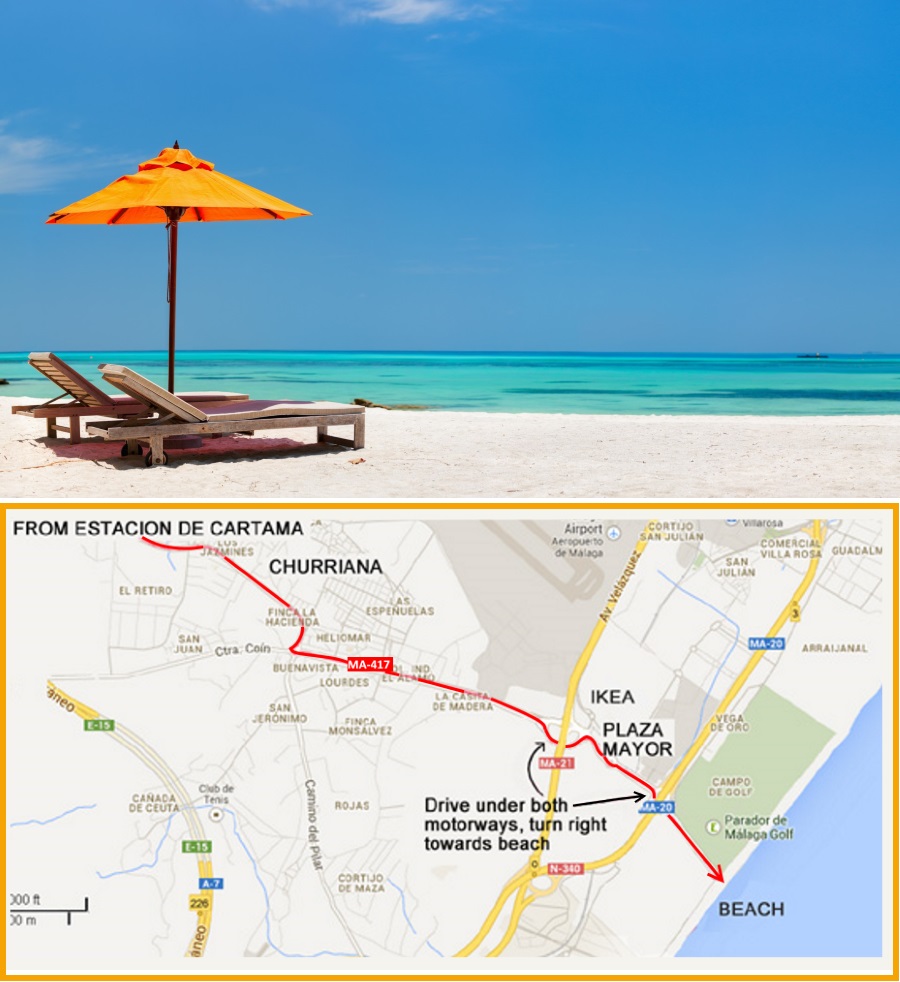 Churriana Beach
Churriana beach is only 20 minutes from Al Limón Ecolodge. Being near the airport, there are no high rise buildings or hotels. This makes it much less crowded than other beaches while still providing the same amenities like showers and chiringuitos (beach restaurants with loungers).
On your way back from Churriana beach you may like to visit the nearby Plaza Mayor outdoor shopping and eating mall which is open till late.
—